Custom Leather Armor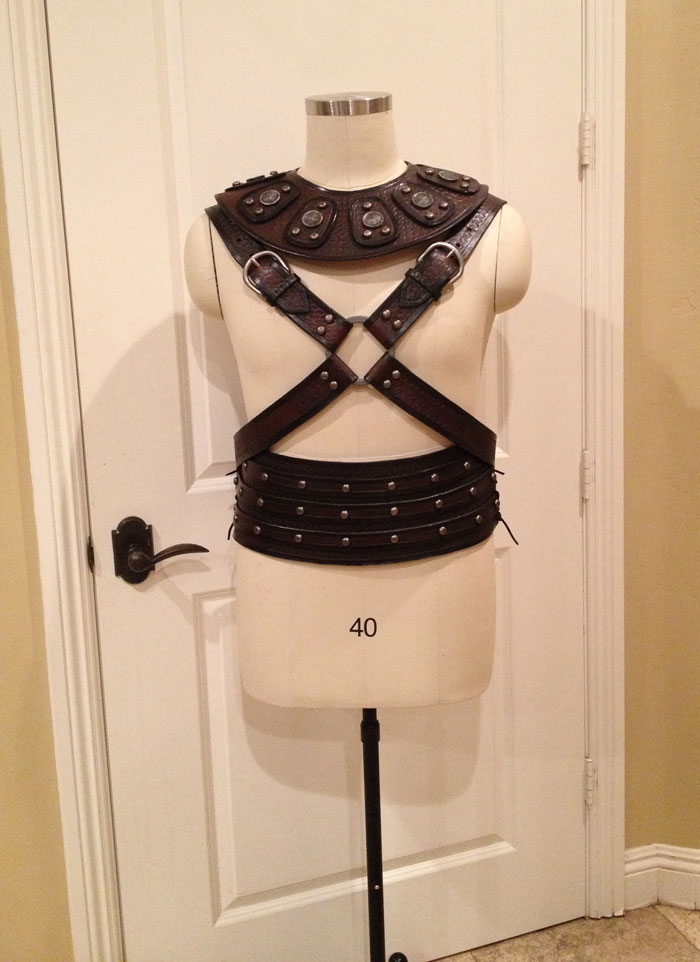 Custom Leather Armor
As I have mentioned before Del Nero Designs accepts custom commissions. The images below are of a commission that I recently finished of a Custom Leather Armor that was inspired by Armor from the Medieval era. The project took 3 months working closely with the Designer/Client finalizing the design and completing the tooling. It would have been completed faster had my Comic-con Dead Space 3 Costume not pulled rank in my work queue. I really enjoy working with leather it is so versatile it's kinda of like working with clay. The work is very rewarding and goes quickly stamping and shaping the leather hide into the design you desire. On this project I built up layers of texture on the collar 3 actually the end result is very pleasing. My Client was very happy with the end result. Check out the images below:
Update August 25, 2014
Here's the latest feedback on the Custom Leather Armor I just finished


Del Nero Designs is happy to take on custom leatherwork commissions please feel free to contact me with any questions or costumes you may want to have made. Custom commissions take approximately 6-12 weeks to complete depending on our workload. A 50% deposit is required on all custom work with the balance plus shipping to be paid upon completion.