Skyrim Steel Sword Scabbard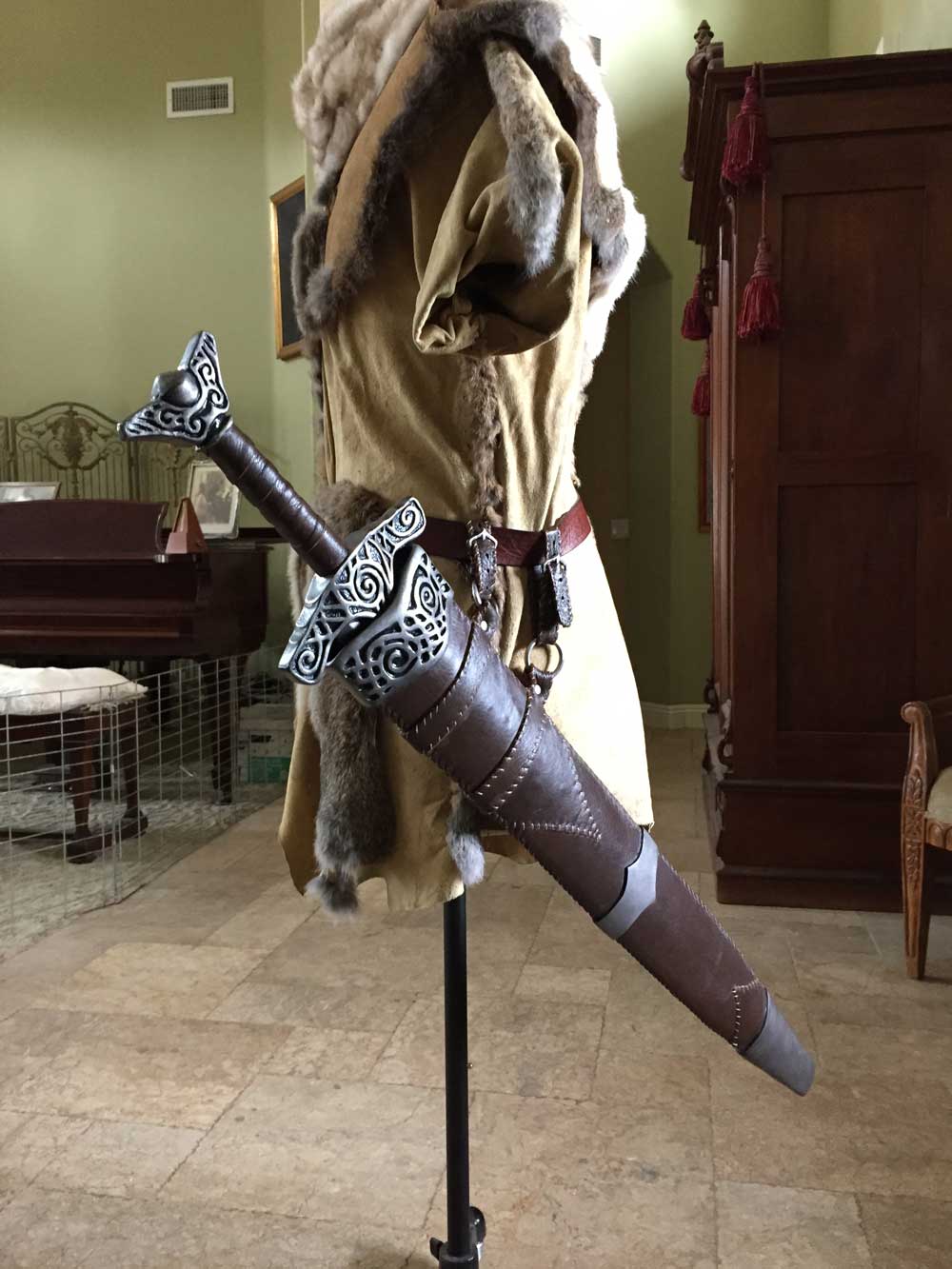 Skyrim Steel Sword Scabbard
Del Nero Designs has been commissioned to make the Skyrim Steel Scabbard. See pictures from the game below:
To make the Steel Scabbard I was going to need to sculpt the upper scroll and tip of the case.
The scabbard proto type is made of leather bonded to a thermo plastic called Wonderflex and then lined with a thin foam. The Skyrim Steel Sword Scabbard had to be hand laced together so I laced it with synthetic Sinew to make it look the part. The leather was antiqued using a brown glaze and made to look aged using black shoe polish, plastic castings were painted metallic silver and antiqued with a black glaze. Several topcoats of matte polyurethane complete and protect it.
Skyrim Steel Sword Scabbard first proto completed
Update May 25th 2015
Skyrim Steel Sword Scabbard completed
After much thought I decided the hanger straps on the Skyrim Steel Scabbard needed to be changed. I did not like the way the loop straps were twisting so I adding "O"-rings and made the straps separate. I added buckles to the straps so they could be adjusted. The Buckles were modding from a pair of silver renaissance ones. Check out images of the completed Skyrim Steel Sword Scabbard and matching Steel Sword below: