About Us
CostumeBiz.net
Welcome to CostumeBiz.net your one stop shop for Costumes,  Accessories and Props.
Del Nero Designs offers high end Game,Comic book, Anime and Movie inspired Costumes, Accessories and Props. Check out our online store…Don't see what you are looking for? Custom orders are welcome!
We also set-up instructional videos and "How to Videos" for those "Do It Yourself'rs". Our Blog covers topics ranging from the latest in Movie Costumes to the Best in Retail Halloween Costumes, Comic-con, Cosplay and more!
Life is more fun when you are in costume so embrace your inner child and let's get started!
To check out Del Nero Designs Store click the image below: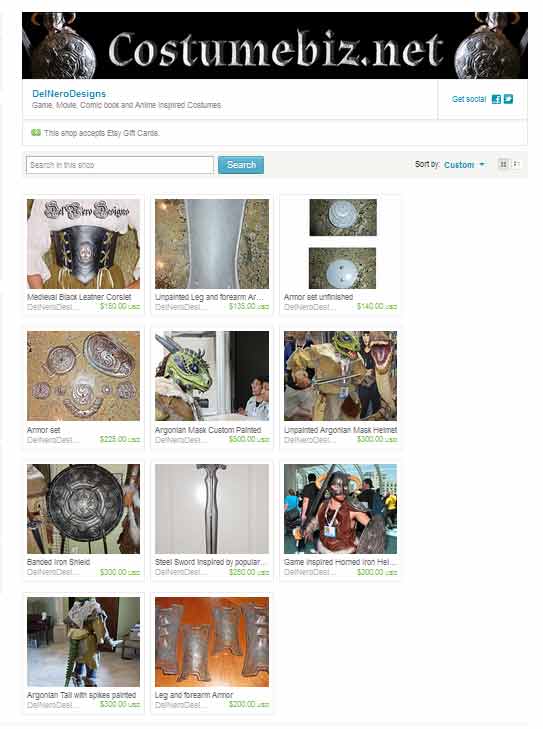 Skyrim Inspired Costume props[/caption]