Women's Banded Iron Armor inspired by Skyrim Elders Scroll V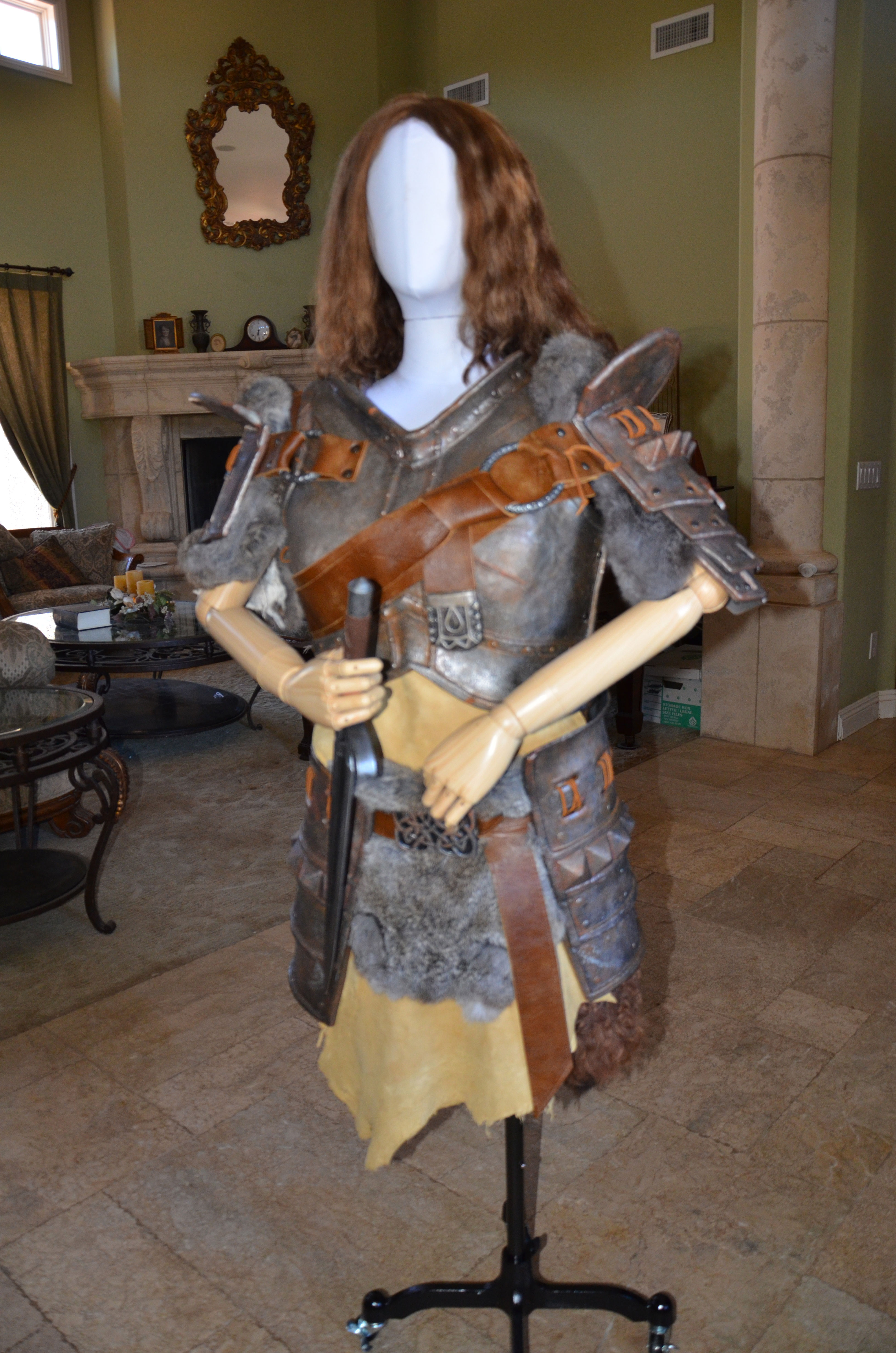 Women's Banded Iron Armor inspired by Skyrim Elders Scroll V
With a brief break in custom orders I decided to make myself a set of Women's Banded Iron Armor for SDCC Comic con 2015.
Iron Armor
is a set of heavy armor that appears in The Elder Scrolls V: Skyrim. The most basic form of heavy armor, both in cost and protection, Iron Armor is very common and can be found throughout Skyrim from the beginning of the game. It is also the armor worn by the Dragonborn in the Skyrim Official Trailer.
Banded Iron
is a variant that is slightly stronger than standard Iron Armor and has a different style. There are only two pieces of this armor: Banded Iron Armor and the Banded Iron Shield. Both can be improved using corundum ingots rather than Iron Ingots.
The project started in earnest in May with the sculpting of the Iron Armor Chest piece.
This is one of the largest molds I have made it was very expensive to make and very challenging to slush.
Plasti-Smithing
The shoulder armor plates were made using a "Plasti-Smithing" process I perfected just in time for Comic-con. "Plasti-Smithing" is done using thin plates of Urethane plastic that are casted pre-textured and then cut and formed using it's inherent thermal properties similar to that of Worbla, but a whole lot nicer to work with, it cools faster after heating, is ready to sand within a few hours, and does not melt when sanded with power tools. What would have taken me weeks to sculpt, make molds and cast could now be made in a matter of days! Check out the images below of my completed Women's Banded Iron Armor: