Issac Clarke Costume for Sale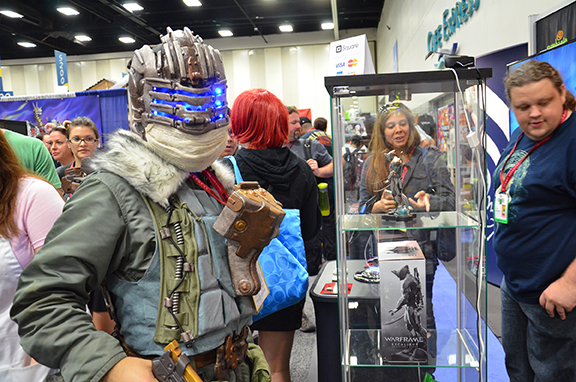 Issac Clarke Costume for sale
Costume includes the following:
1) Men's Winter Insulated Vintage Pilots flightsuit size 42 R
2) Dead Space 3 Helmet
Helmet is cast from Urethane plastic, painted to look like real metal and lights up with hyper bright LEDS.
Helmet will be made new for you and will take 4-6 weeks the rest of the Costume is ready.
3) Vest with attached RIG and monitors – Illuminated with hyper bright LED's
The RIG is made of Worbla and hand painted to look like metal, Life monitor lights up and is fluid filled it has two switches on top of back pack that turn the lights on and off.
4) Belt with Buckle and military pouches (3)
Artic Boots Men's Size 11 R built on Motorcycle Boots
5) Plasma cutter cast pieces some need work, some slight warping on C cast see image, missing trigger and end cap.
(Finished Plasma Cutter NOT included)
Below are images of the Issac Clarke Costume for Sale