Comic Con Masquerade 2011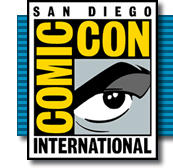 Comic Con 2011 Masquerade:
Comic Con Masquerade 2011 proved to be a real crowd pleaser this year! New to the Masquerade I was overwhelmed by the audience participation and acceptance of the contestants. The audience takes great glee in anouncing each contestant in numerical order check out the videos of the Masquerade below and you will see what I mean. I guess if you had to stand in line for as long as they did to see the Masquerade live you'd want to be apart of the show too!
 Masquerade 2011 Contestant #1:

 Masquerade 2011 Contestant #2:

 Masquerade 2011 Contestant #3:

 Masquerade 2011 Contestant #4:

 Masquerade 2011 Contestant #5:

 Masquerade 2011 Contestant #6:

 Masquerade 2011 Contestant #7:

 Masquerade 2011 Contestant #8:

 Masquerade 2011 Contestant #9:

 Masquerade 2011 Contestant #10:

Comic Con Masquerade 2011 Contestant #11:
 Masquerade 2011 Contestant #12:

 Masquerade 2011 Contestant #13:

Comic Con Masquerade 2011 Contestant #14:

 Masquerade 2011 Contestant #15:

 Masquerade 2011 Contestant #16:

 Masquerade 2011 Contestant #17:

Comic Con Masquerade 2011 Contestant #18:

 Masquerade 2011 Contestant #19:

 Masquerade 2011 Contestant #20:

Comic Con Masquerade 2011 Contestant #21:

 Masquerade 2011 Contestant #22:

 Masquerade 2011 Contestant #23:

 Masquerade 2011 Contestant #24:

 Masquerade 2011 Contestant #25:

 Masquerade 2011 Contestant #26:

 Masquerade 2011 Contestant #27:

 Masquerade 2011 Contestant #28:

 Masquerade 2011 Contestant #29:

 Masquerade 2011 Contestant #30:

Comic Con Masquerade 2011 Contestant #31: