San Diego Comic-con Cosplay 2015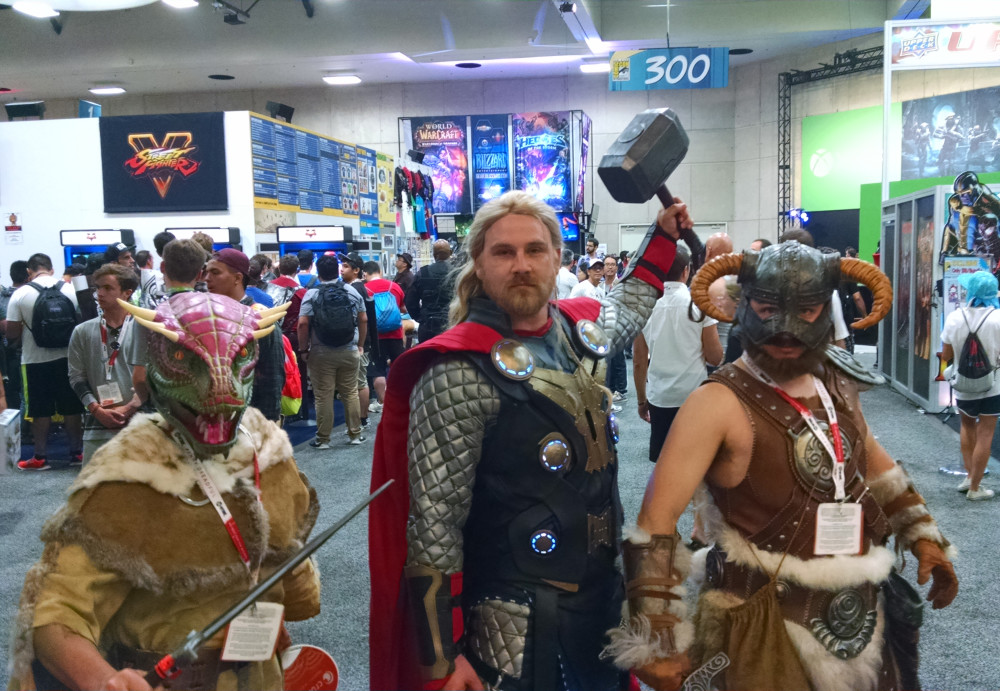 San Diego Comic-con Cosplay 2015
This years San Diego Comic-con Convention was as colorful as ever. Cosplayers were slow to arrive on the scene waiting until the weekend to make their appearances.
My Son and I Cosplayed as characters from Elders Scrolls Skyrim with him being Dovahkiin and myself a Nord one day and an Argonian the other. I am quite proud of my Banded Iron Armor which I was able to finish by Thursday for it's premiere.
I then spent the next 3 days taking pictures,shopping, networking and going to panels. I asked some of the Cosplayers to pose but took delight in catching them in stride just walking down the aisles. It became kinda of a game to me stealthily posing my camera to capture them through the bustling hoards..hand to shoot high speed to catch the action. I was pleased with most of them so check'em out!