Mad Max Immortan Joe Costume Belt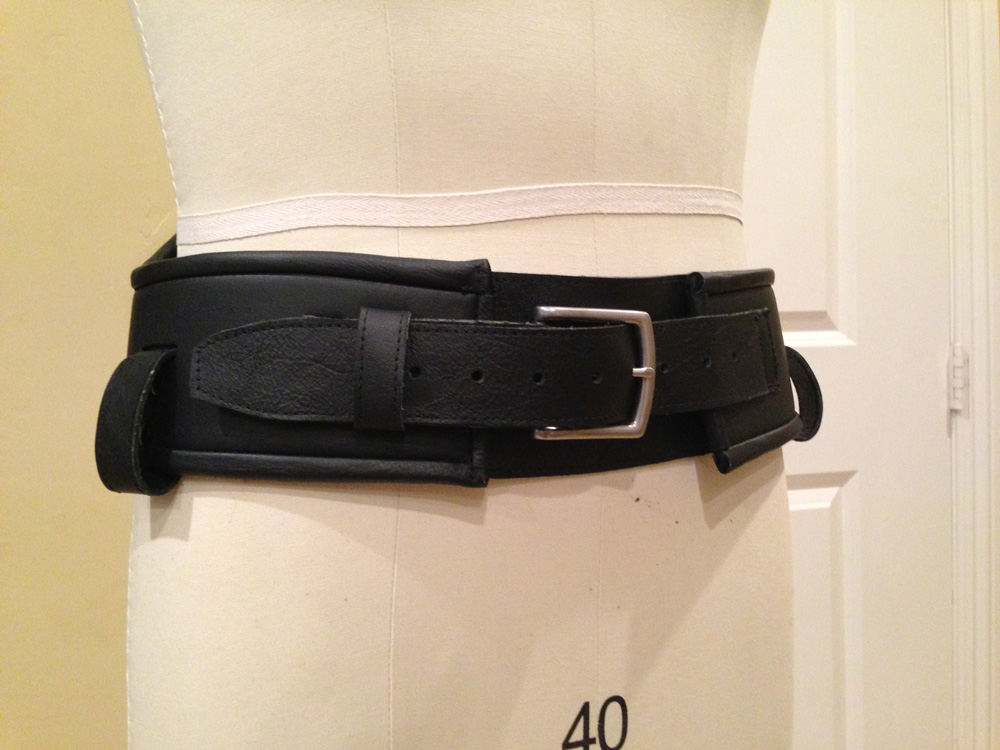 Mad Max Immortan Joe Costume Belt
Immortan Joe – formerly known as Colonel Joe Moore – was a veteran of The Oil Wars and a hero of The Water Wars. He formed a biker gang terrorizing the people after the fall. His gang included henchmen dubbed Major Kalashnikov (later known as The Bullet Farmer) and a strategist: Deepdog. With each battle the gang grew stronger by slaughtering the leaders of other gangs and taking the women. With that, his idea of bringing back society willingly took a dark turn. Eventually he and his gang entered the wasteland, where he would learn about a massive aquifer plant later known as The Citadel.
Check out my latest leatherwork I was contracted to make the main belt for the Immortan Joe Character from the latest Mad Max Fury Road Movie.
For anyone looking for a Mad Max Immortan Joe Costume Belt please contact me through my online Etsy store.