Mad Max Immortan Joe Costume Belt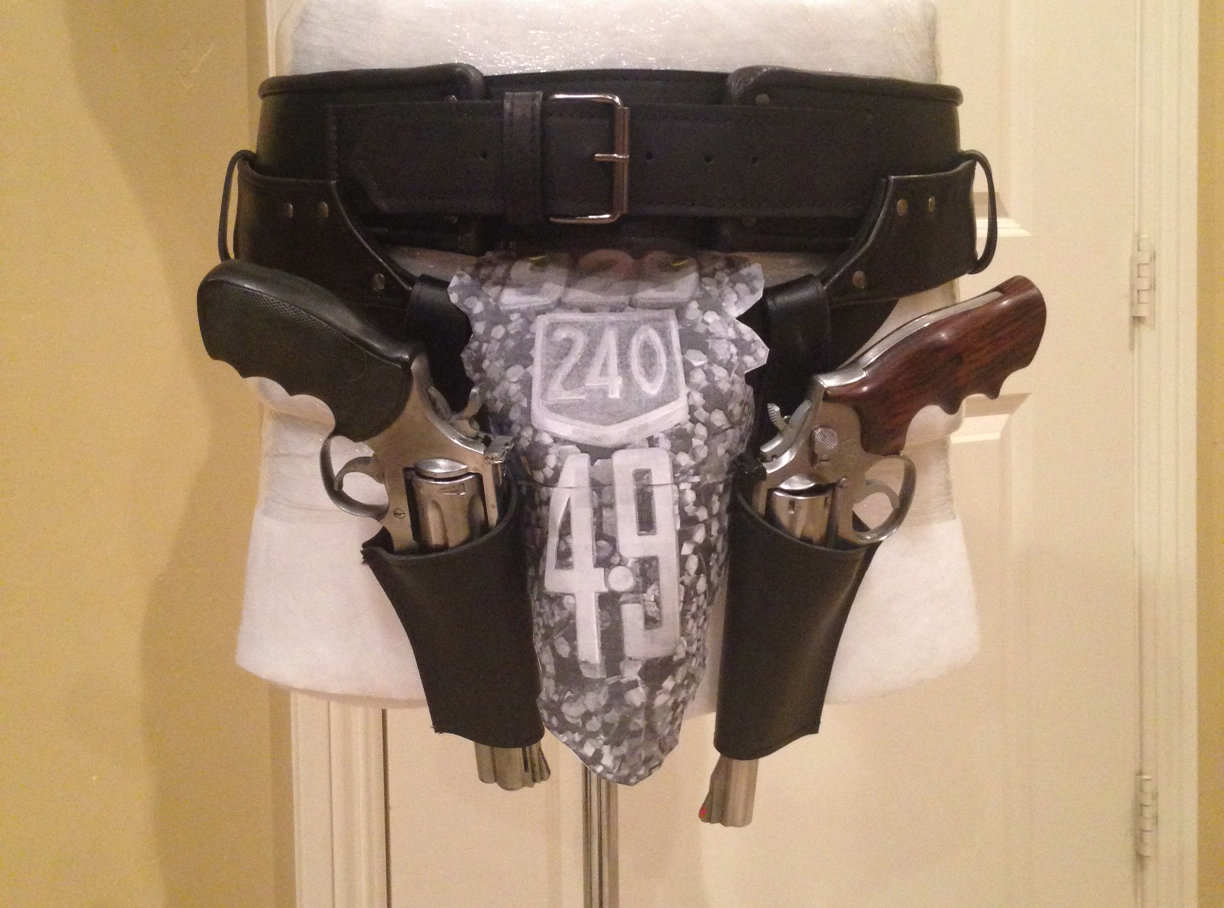 Mad Max Immortan Joe Costume Belt
Immortan Joe – formerly known as Colonel Joe Moore – was a veteran of The Oil Wars and a hero of The Water Wars. He formed a biker gang terrorizing the people after the fall. His gang included henchmen dubbed Major Kalashnikov (later known as The Bullet Farmer) and a strategist: Deepdog. With each battle the gang grew stronger by slaughtering the leaders of other gangs and taking the women. With that, his idea of bringing back society willingly took a dark turn. Eventually he and his gang entered the wasteland, where he would learn about a massive aquifer plant later known as The Citadel.
Update August 2017
Accepted another commission for an Immortan Joe Belt from the movie Mad Max Fury Road. This  time I was asked to make the whole belt I even found the right buckle, although I had to have it shipped from China.  Love how the Immortan Joe Belt came out .. can't wait to post pictures of my clients entire costume!
Here are images of the belt from the movie:
Below is the Immortan Joe Belt commission of upper belt only from 2015.
Check out my latest leatherwork I was contracted to make the main belt for the Immortan Joe Character from the latest Mad Max Fury Road Movie.
For anyone looking for a Mad Max Immortan Joe Costume Belt please contact me through my online Etsy store.