Build an Argonian Workshop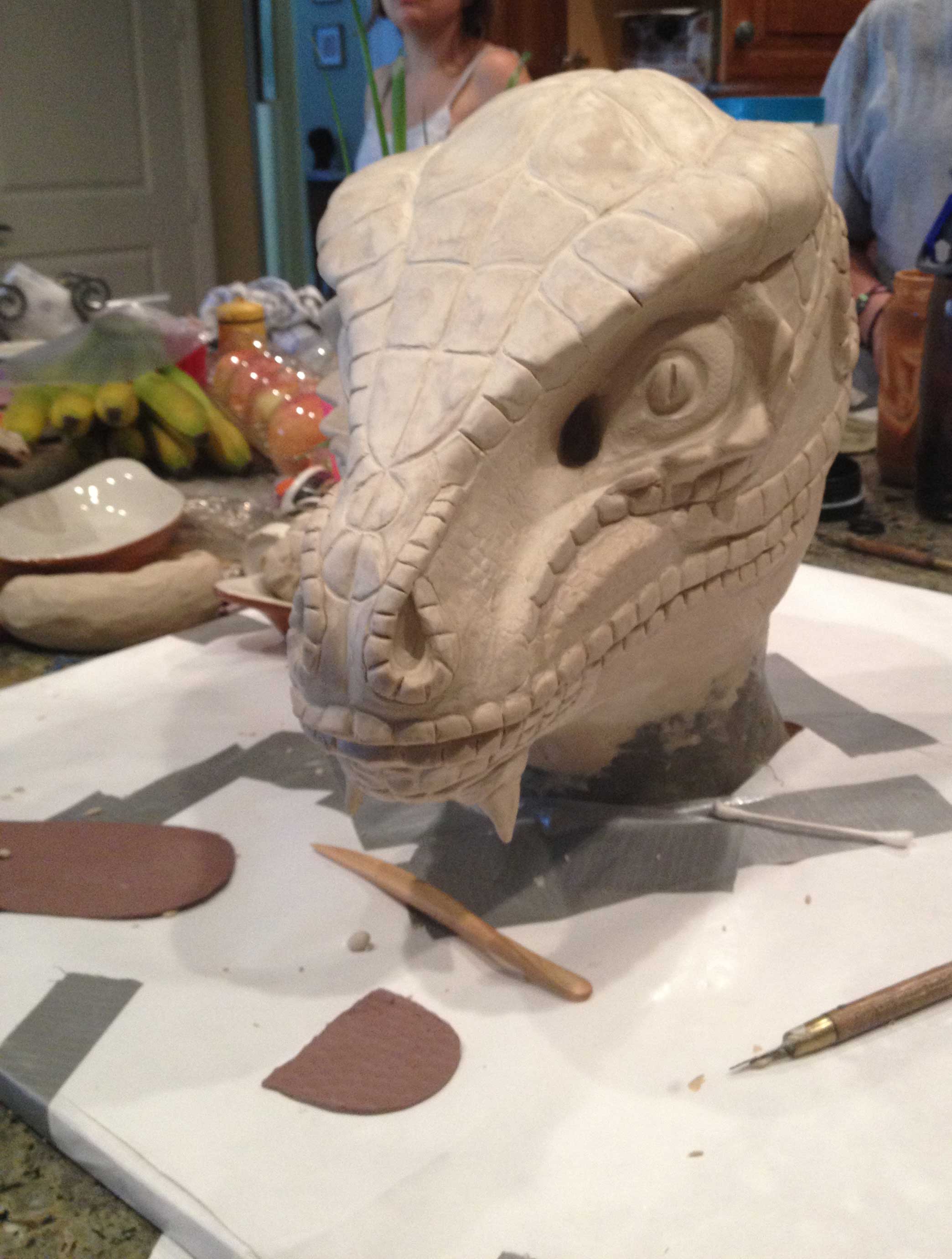 Build an Argonian Workshop
Del Nero Designs has decided to create a new workshop where you can customize a basic Argonian Mask/Helmet to match your game play in Skyrim. Both Male and Female basic molds will be made that you can Mod to add different horn configurations, feathers, fur, coloring etc..

Work has begun on the Male Argonian basic starter head as seen in the images below. Custom horn configurations will then be available along with feathers , color schemes etc.. So bookmark this page and follow us as we create the ultimate Argonian creation workshop.
The Female Basic Argonian Mask / Helmet will follow shortly with the same options for horn options, feathers and color schemes!
What I would like to know is if there is any particular Armor I should design to compliment these characters and should I create Male or Female?
I have in my work queue to create Dragon Scale Armor, we were going to start with the Male version, but if there is more interest in the female version please let me know as I have no current order for the male and could change my priorities based on demand.
Please feel free to leave comments or suggestions!
Bulid an Argonian Workshop
Update: 11-20-2014
Basic Argonian Male and Female Masks sculpted and cast
Update Decemeber 22,2014
Build an Argonian Worksop
Work on the Build and Argonian workshop continues with the near completion of the first Custom Male and Female Argonain Masks.
See images of the ready to paint casts below: