Skyrim inspired Argonian Mask for Sale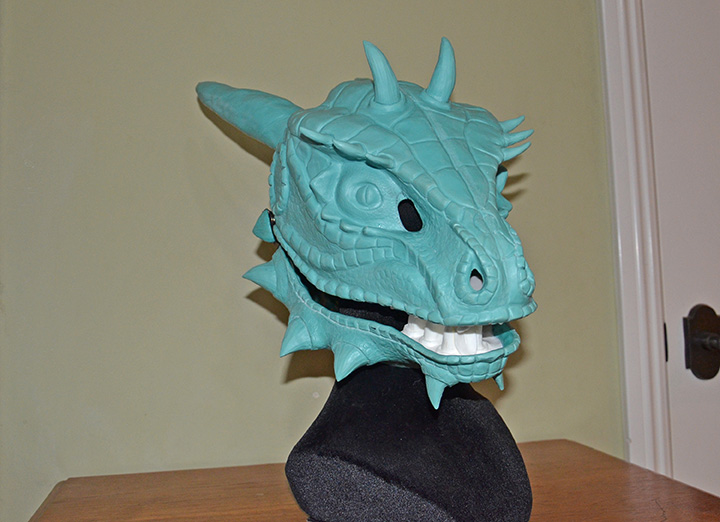 Skyrim inspired Argonian Mask for Sale
Below is a short video of my unpainted Argonian Mask for sale on my online Esty store and Ebay. Mask is made of high strength Poly Urethane plastic which is very durable and flexible. The best way to paint this product is to purchase automotive paint or Rustoleum paint for plastic. Once your base coat is down small details can be hand painted in using high quality acrylic paint. Finish the whole thing with several coats of a aresol matte Poly Urethane.
Comic-con 2013 Convention
We made a new mask for Comic-con this year using the new mold for the teeth I made. My Daughter painted it by herself and used a darker palette it is pretty awesome. We received alot of attention when we sat down for a break on the main floor to eat some Raisinets. Below is a quick video of her eating them with the mask on.
Update December 2013:
Check out the Buyer Feedback!
Update 2/27/14:
More feedback from Buyers of my Argonian Helmet: