Dovahkiin Helmet stolen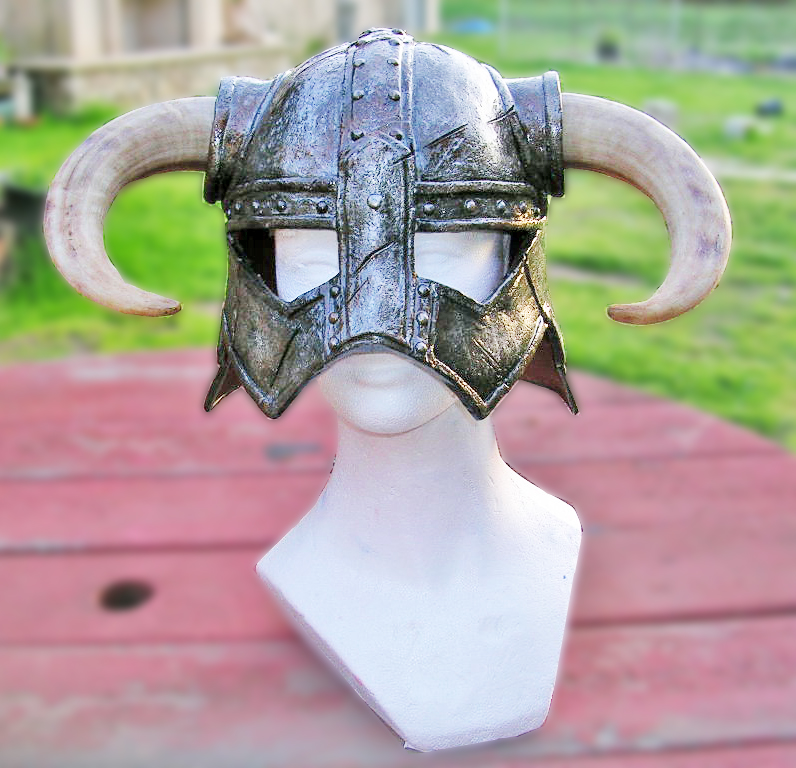 Dovahkiin Helmet stolen:
Well evidently Del Nero Designs Dovahkiin Helmets are in such demand that people are willing to break the law to own one! How did this happen you ask? Well The Helmet that was made for the Comic-con convention was on display at the Lyceum Theatre in San Diego along with other works of art from students at Platt College..evidently someone decided to jack it! Now they will have to make another.. If you see this helmet anywhere out there in cyberland (videos..Facebook..etc ) please let me know I would like it returned. It has natural blond rams horns on it the only one of it's kind that Del Nero Designs has produced.