Dovahkiin Banded Iron Shield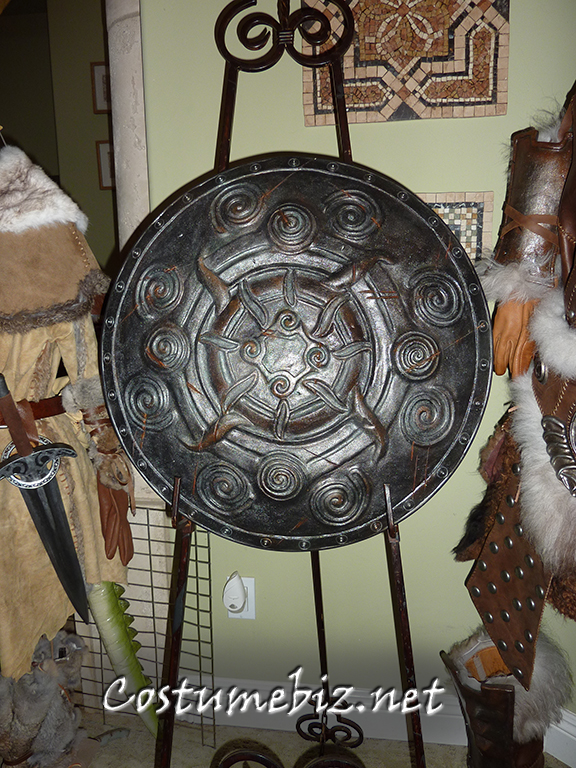 Dovahkiin Banded Iron Shield:
The Banded Iron Shield is part of a heavy armor set found in The Elder Scrolls V: Skyrim. It is slightly stronger then regular Iron Shields, but requires more materials to craft. Banded Iron Shields can sometimes be found on bandits.
The Dovahkiin Banded Iron Shield mold has been completed and the shield cast. For Comic Con the client wanted the shield mounted to the stainless steel one so the casting was trimmed down and afixed to the metal shield. See images below..Now all that remains is painting and faux finishing to make the plastic look like real rusty metal.
Updated 6-9-12
Shield has been completed see finished image below.