Dead Space 3 Isaac Clark Costume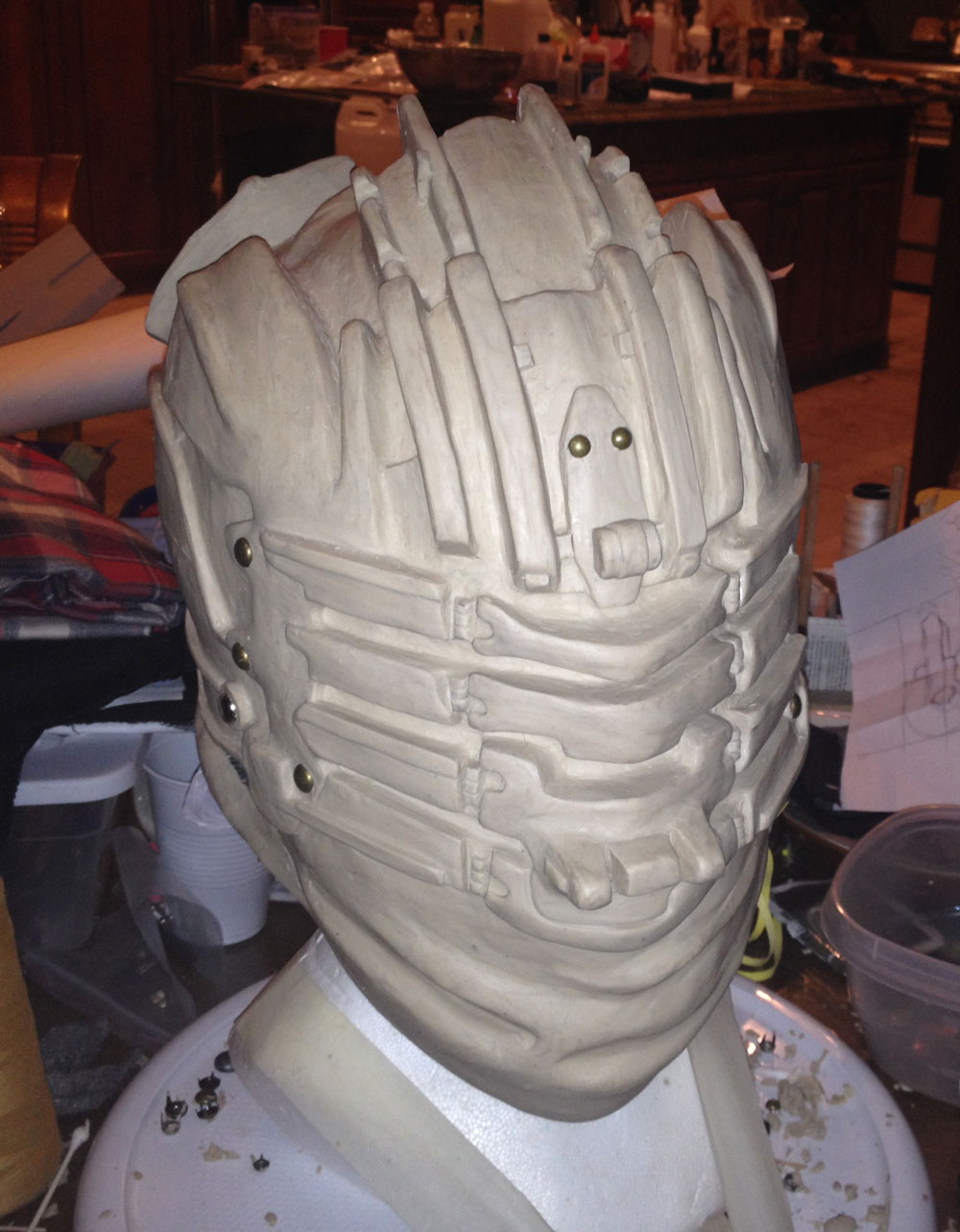 Dead Space 3 Isaac Clark Costume Plasma Cutter
Work on our entry for Comic-con 2014 has started I am doing Isaac Clark from Dead Space 3. I called in the help from my Sister to prototype the Plasma cutter. She has done a fantastic job as usual see images below of the Dead Space 3 Isaac Clark Plasma Cutter weapon in prototype.
In the Game:
" This Plasma Cutter combines power and reliability in a portable package. "
The 211-V Plasma Cutter
Also referred to as the "Plasma Cutter" or simply "the Cutter", is a hand-portable mineral cutter manufactured by Schofield Tools. The Plasma Cutter is one of the miner's primary tools of the trade, offering unrivaled reliability in even the most hostile of work environments. In the main entries of the Dead Space series, it is often the initial "reappropriated tool" used by protagonist Isaac Clarke.
The Plasma Cutter delivers a cohesive pulse-stream, or "bolt", of ionized plasma when fired. It is capable of firing bolts vertically (primary firing mode) and horizontally (secondary firing mode). The Plasma Cutter is very accurate, utilizing three blue lasers to indicate the desired cutting plane.
On impact with the target, bolt cohesion fails frontward first, penetrating the target with a focused jet of superheated matter. This causes intense localized shear effects as well as a tunneling thermal expansion. When used upon brittle, frozen rocks riddled with faults, it can split them open in one or two shots in skilled hands. Against pliable targets, however, impact will cause minimal damage and thermal expansion will not so much cut as stress the area around the impact site, sometimes requiring several consecutive hits with the non-upgraded tool. Still, when presented with a less than effective alternative against dense organic matter, the 211-V Plasma Cutter retains its utility.
Ammunition Edit
Main article: Plasma Energy
The Plasma Cutter utilizes variable-capacity cartridges called Plasma Energy as its ammunition which is capable of cutting down hard, mineral laden rocks in mining operations. Though seeming to only contain stored energy in them, plasma is in fact highly ionized matter, so either the cartridge is a combination battery/plasma medium, or the Cutter itself contains a reservoir of usable material to carry the ion charge.
Plasma Energy for the Plasma Cutter can be purchased in the Store for 1,200 Credits for six rounds.
(Plasma Cutter details provided by Deaspace.Wikia.com)
To see larger images of the Dead Space 3 Plasma Cutter prototype simply click on the images
Issac Clark Dead Space 3 Costume
Work has begun on Issac Clark's Helmet the see image of the rough sculpt in it's beginning phase below:
Update 01/30/2014
Found this cool Fan Film "Dead Space Chase to Death" Enjoy!
Update 02/21/2014
Work Starts in earnest on the Issac Clark Dead Space 3 Helmet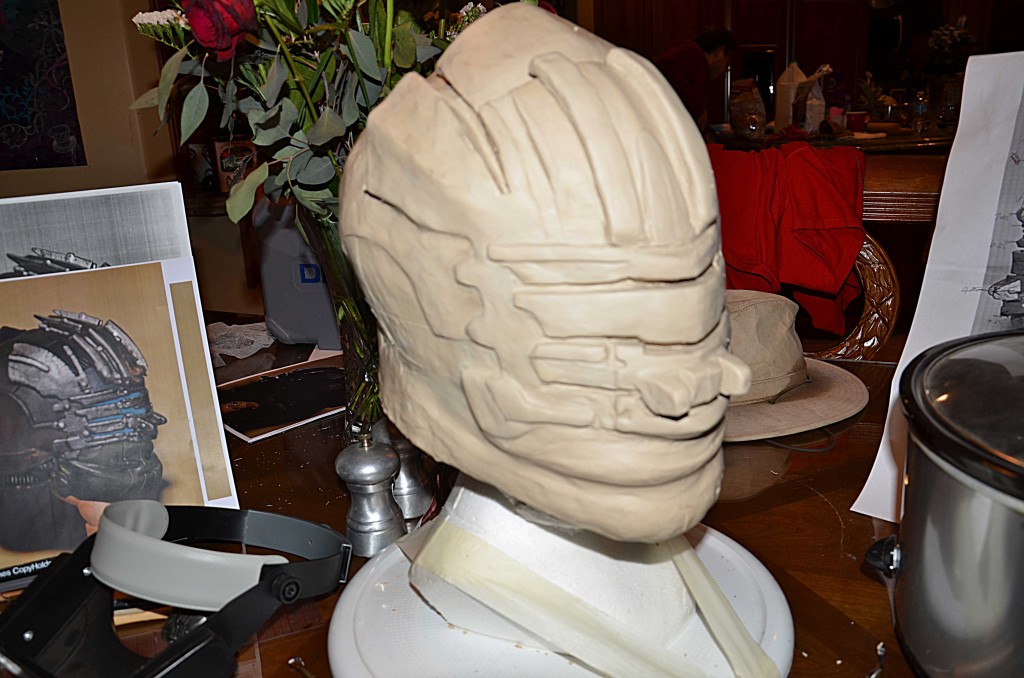 Update 04-06-14
Here are the latest images of the Dead Space 3 Issac Clark Helmet in work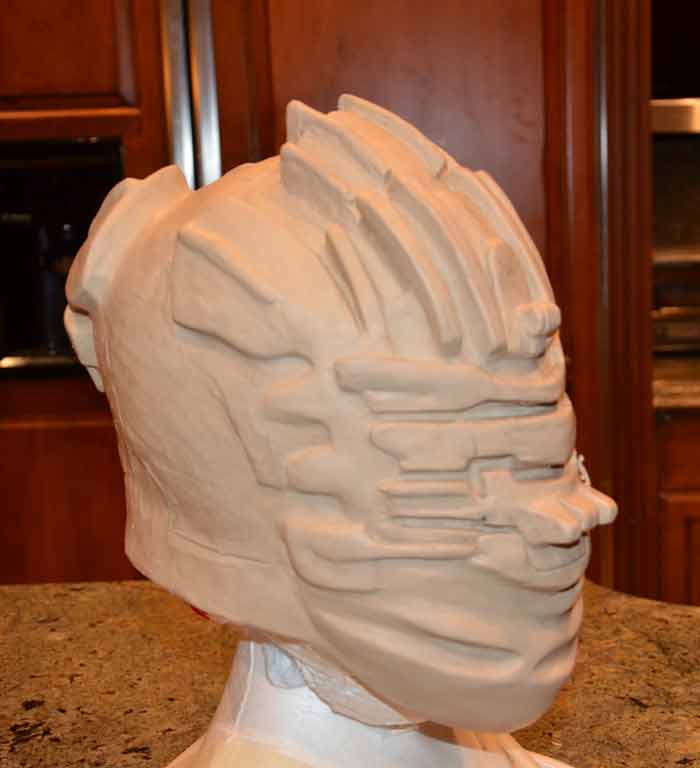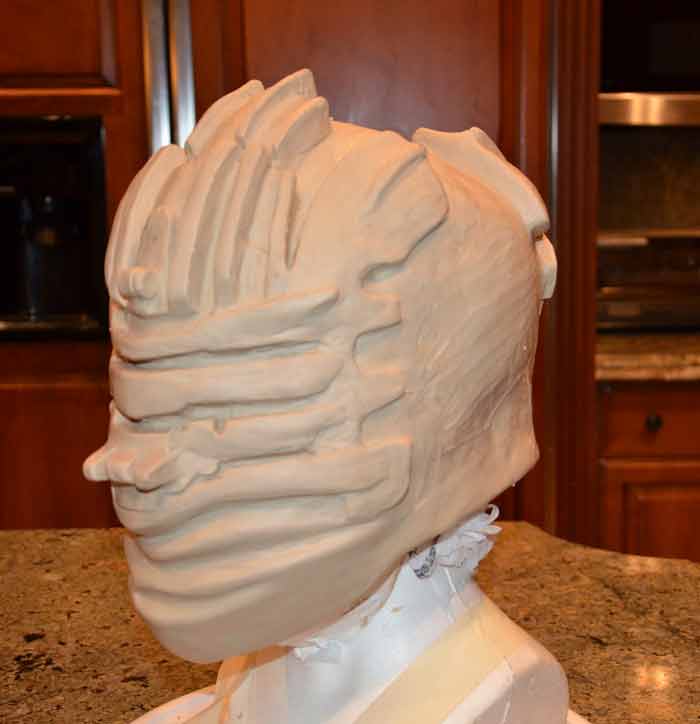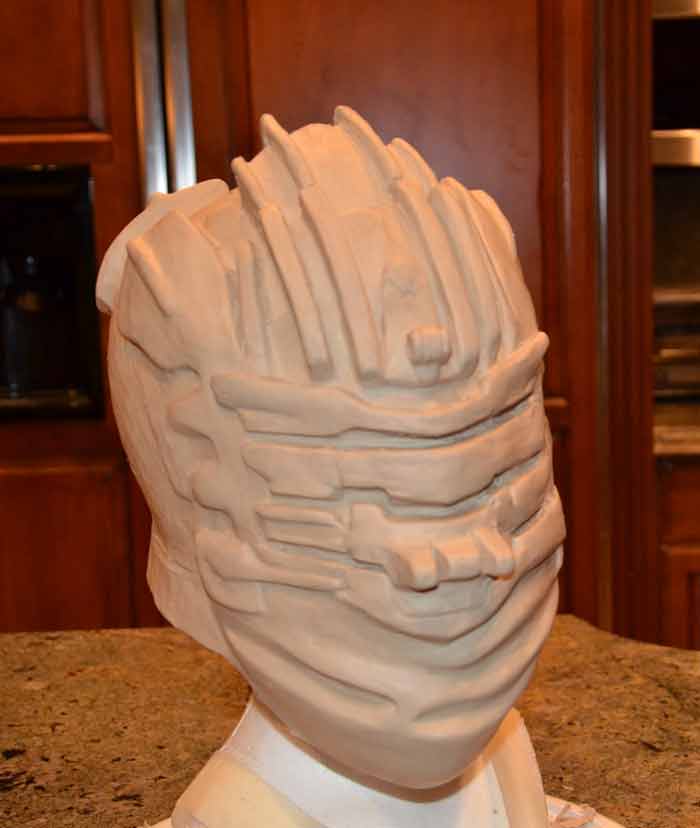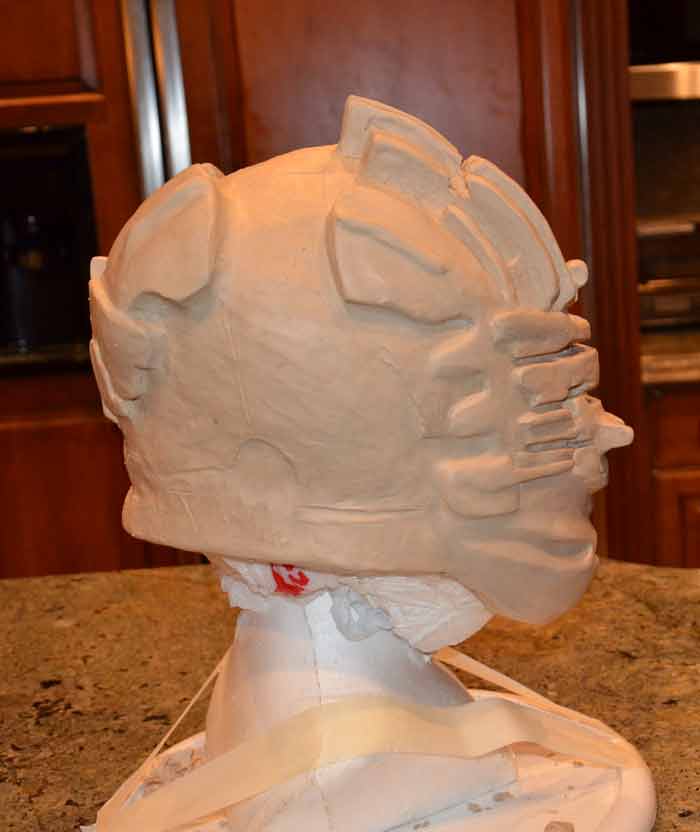 Update June 7 2014:
Dead Space 3 Issac Clark Costume work continues..
Started working with fun foam and Worbla for the first time today work will progress much faster that traditional sculpting.. I think this product will enable me to complete my Isaac Clark Dead Space 3 Costume in time for the Comic-con competition!
See images below: